Catalystk CRM permits to edit customer details in quotations instantly.
Edit customer detail in quotation instantly, customer details are the lead or enquiry or client details where all the customer data can be stored, which is the master creation module. In catalystk, you can be able to ways to edit customer details in quotation after creating a quotation. Some times after creating quotations we make mistakes in customer detail in this scenario, now in catalystk, you can be able to correct or edit the customer details immediately. 
Free registration is also available. kindly click on free registration. 
Catalystk also has free CRM software, ERP software, Manufacturing software, service software, AMC management software, inventory software, free GST invoice software, 500+reports, and quotation software.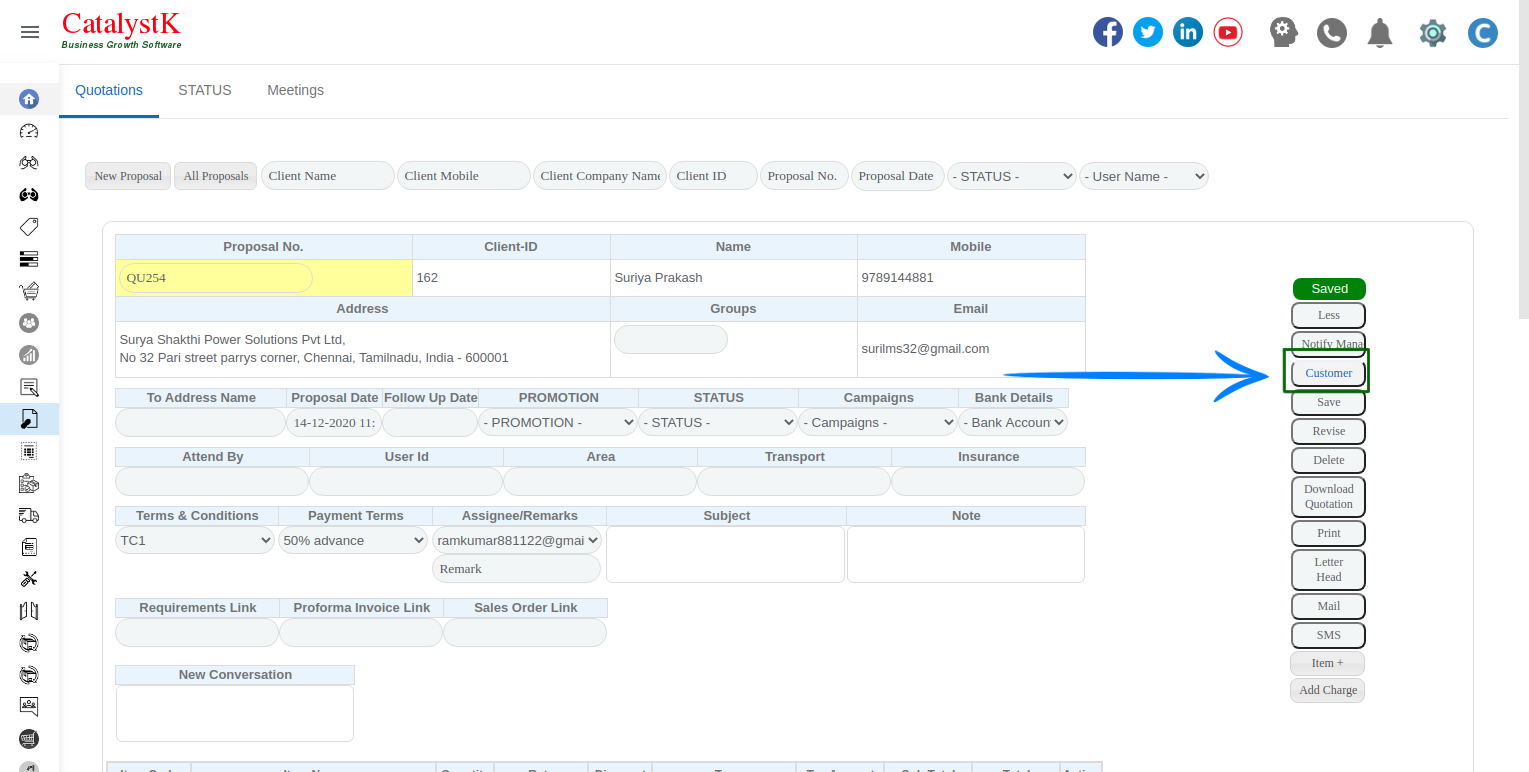 Benefits to edit customer details:
1. Any changes in customer details can be corrected immediately even after saving a quotation which thereby saves your time.
2. Quotations can be created in a single window, without changing the current window.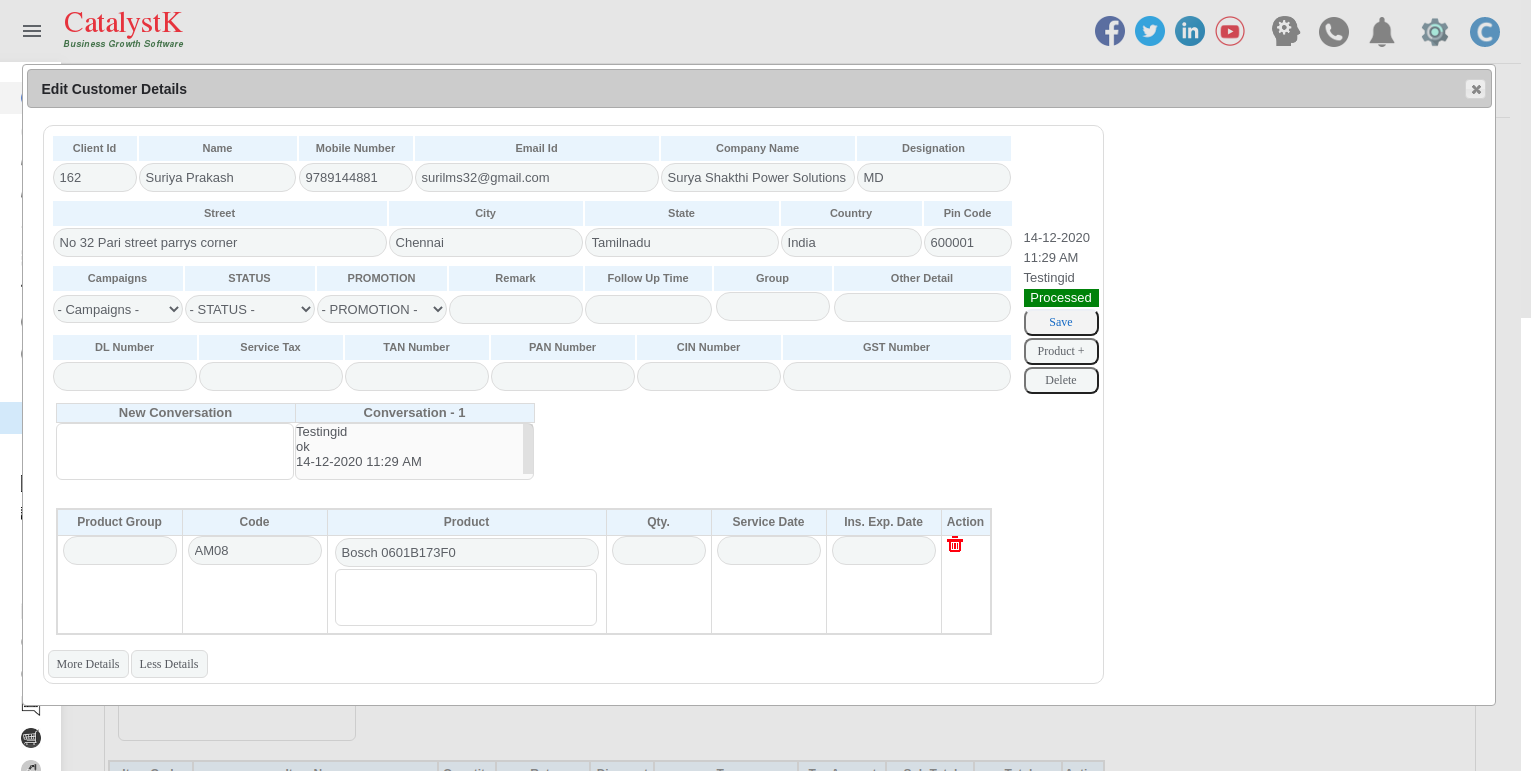 Steps to change the customer details in a quotation :
1. Click the "Home-Dashboard" tab and then click the "Sales"  tab.
2. In the "Sales" tab, click the "Quotation" tab, Expand an existing quotation, and click the "Customer" option.
3. In the customer detail field, do the necessary changes and click "Save" to see the changes.
NOTE: For any clarifications Kindly contact the support team.