Catalystk software allows customization according to your business flow.
 Customization will permit users to modify or change applications according to their own needs. sometimes customers will need to change the word or flow, according to their market strategy in order to improve their business growth. Catalystk CRM software allows users to change the existing application word like "Proposal" to "Quotation", "Leads" to  "Enquiry" etc. There is n number of word customization available in Catalystk.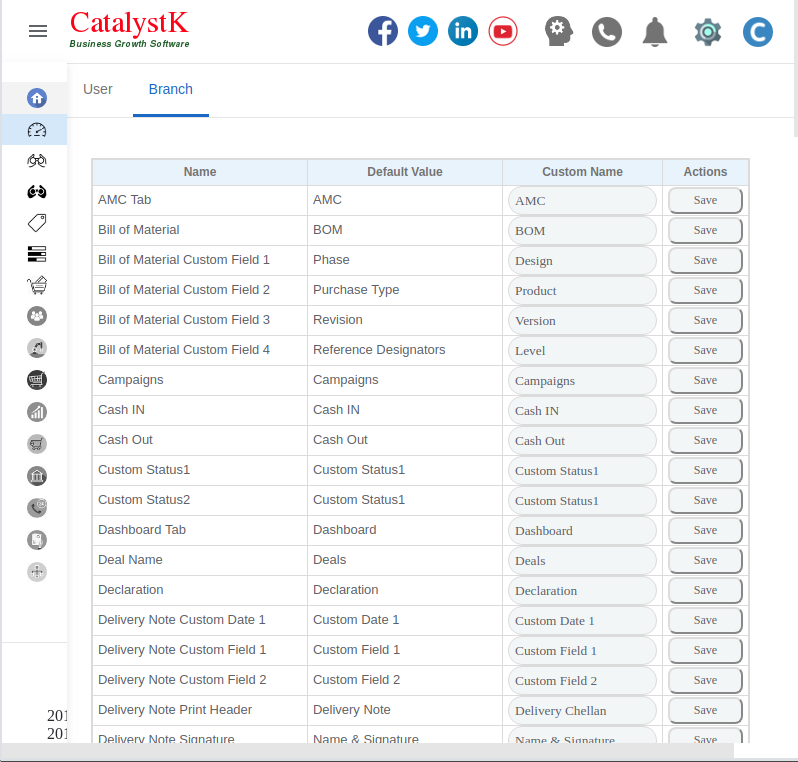 Customization Benefits:
1. Customization helps the user to change a word in tab names, pdf view according to your own business flow.
2. Catalystk, therefore, becomes user-friendly so your employees can use it easily.
Steps to use Customization options:
1. Click the "Settings" tab, then click the "Customization" tab and then click the "Branch" tab.
2. Change your preferable word in the column and click "save".
3. Logout and Login to see the changes.
 NOTE: For any clarifications Kindly contact support team.